Tile Layouts for
Floor & Wall
Whether you're looking for Traditional or Contemporary Patterned Tile Layouts, we can bring your dreams to fruition!

Grid Pattern or Basic Square Lay
This classic pattern is achieved while laying same square or rectangular shaped tiles next to each other. The grid is the most common and easiest layout to follow when laying tiles. Care must be taken so that while filling the borders of the room, no ugly slivers are used. Although this layout can be used anywhere, it may be perceived as boring by some.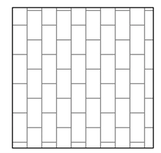 This simple brick pattern is achieved by stacking rectangular tiles on top of each other, vertically or horizontally. Most often, as seen in this illustration, the tiles are offset into a brick pattern. The installation process is straight forward. You see this layout in bathrooms, kitchen splashbacks using small subway tiles and outdoor paved areas for larger format tiles.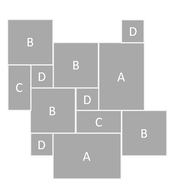 Modular Pattern or French Pattern
This layout uses tiles of three to four different sizes. Using different sized tiles, it creates a complex geometric pattern which makes the final piece look like a well-balanced puzzle. This layout is recommended to be used on more expansive floors so that the entire pattern can be viewed. Using natural stone, like Tumbled Travertine is very popular for creating a sophisticated yet relaxed flooring. ​

Straight Herringbone Pattern
This layout is also known as the Zigzag layout and is popular when creating a modern style renovation. The difficulty faced while installing this layout is a little as the tiles are joined to each other at an angle of 45°. On completion, this layout creates a simple and interesting pattern. The layout also sometime helps to give the illusion of a larger space to the viewer.

This style comes from traditional, woven or printed designs of zigzags in a stripe layout, also called herringbone. The difference between Chevron and Herringbone patterns is all in the zigzag! Where Chevron patterns have a continuous zigzag design, the Herringbone pattern has a broken zigzag design.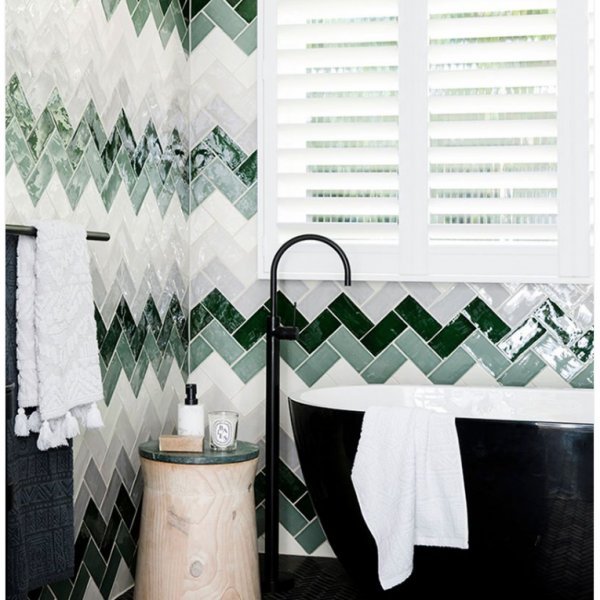 Great quality workmanship, professional service and competitive quotes
Contac us via phone or fill in the form below. We are often out on a job site and I'll be back in touch with you asap.
Like a Quote? - 2102 1294
(CLICK TO CALL FROM MOBILE DEVICE)