Tile verses Natural Stone
Natural Stone or Tile - which is best?
A question that we hear so often……
How do I decide if tile or natural stone is right for me?
I'll always answer that a combination in most projects will give the best possible result. Both offer advantages in a wide variety of situations. Think about how those spaces are used – wet, dry, exposed to continual sun or shade. Heavy traffic areas and utility spaces will require different flooring treatment to bedrooms
and bathrooms for example.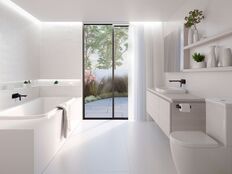 Firstly, you must KNOW YOURSELF and what YOU like! If you're a person who loves everything in shades of white, then mix a white Carrara Marble tile with white ceramics. To create a slightly warmer ambience, install a cream or light coffee coloured tumbled travertine onto the floors. Pair with gloss white ceramic tiles on the walls. Gloss white ceramics and porcelain are available in a multitude of shapes and sizes from large slabs to subway tiles to micro mosaics.
Gloss white tiles are particularly useful in smaller spaces, like in a bathroom, powder room, WC or kitchen. The tiles reflect light around a space and assist to create the illusion of spaciousness.
Recently I visited a well established showroom at Newstead in brisbane called The Pool Tile Company. They are known for supplying high quality natural stone and have also developed their own range of Matt Porcelain Glazed Vitrified tiles that look very much like natural stone and come in a couple of off white shades. They are 20mm thick, so you must remember to discuss this with your tiler if you're considering them for indoors. They are standard thickness for outdoors.
If you prefer a bit more colour, then tumbled travertine is a strong contender for Queensland's favourite natural stone – both indoor and outdoors. Tumbled travertine is offered in about 8 colour variations spread across different showrooms in brisbane. On a micro level, it has a rougher surface than marble, so offers better slip resistance in wet areas. There's just something very warm and inviting about these natural products that manufactured tiles can't fully impersonate.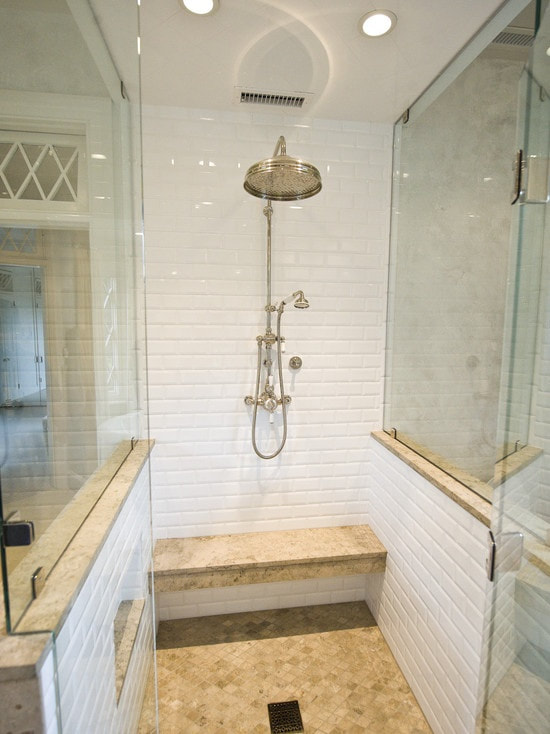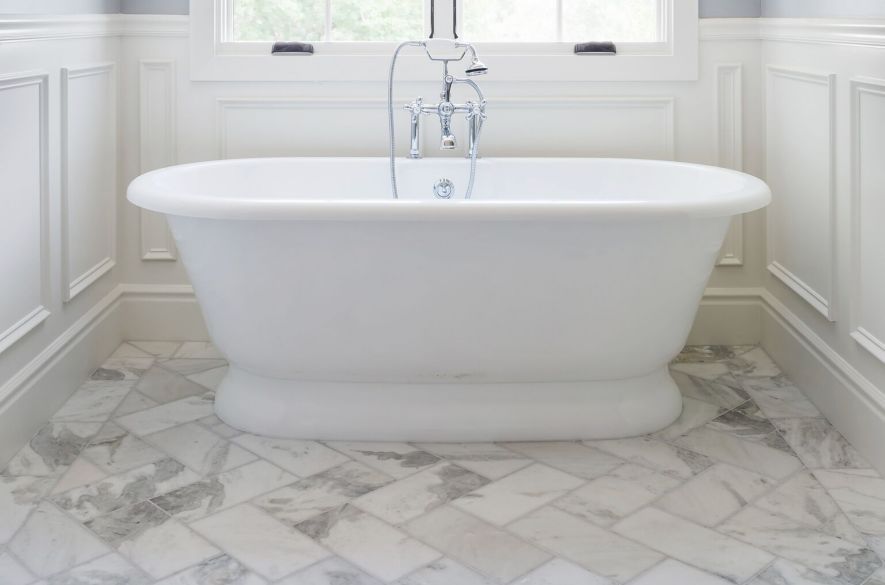 I have some advice for you. Throughout the building industry in general,
the best time for you to commence work is from around february
to august. The construction industry spins into a frenzy leading
up to summer and christmas. Deadlines become unreasonable with
issues like summer storms and depleted stock levels causing unexpected
delays.
Plan ahead when ever possible!
Like a Quote? - 2102 1294
(CLICK TO CALL FROM MOBILE DEVICE)
Tumbled Travertine has many natural holes varying in size from a pin prick to crevices the size of a twenty cent piece. You have the option to ask for the holes to be filled with a matching coloured grout during installation, which has proven to be a great solution if you're worried about dirt getting trapped in the holes. It's very important that you discuss the colour of grout that you'd like with your tiler. The grout colour is particularly important if you intend to install a stone that has numerous natural holes through it, so you don't end up with- for example a grey grout through a coffee coloured travertine! That will look terrible and ruin the entire look of this beautiful stone.
Travertine, Limestone and Marble are usually available in 12 or 15mm thick tiles which are suitable to be laid onto concrete both inside or outside. For outdoors, travertine is also offered in 20mm and 30mm. If you've travelled to Italy, you'll have been walking across travertine more times than you would care to count….it's absolutely everywhere! It has been used as flooring for centuries.
Outdoor floors and walls
Other popular natural stone tiles come in Granite, Quartzite, Basalt and Limestone which are usually around 20- 30mm thick, so therefore more apt for outdoor than indoor applications. They are more dense, hardy and tougher types of stone that are available in mid to darker colours. The downside to darker colours and more dense stone is their heat retention in our very hot summer months. As mentioned, above Matt Glazed Vitrified Porcelain is extremely hard wearing, textured, non slip and impervious to many stains. These qualities make it a great option for outdoors.
Read more on natural stone option to help make an informed decision for your project.