Northside Premium Tiling Services
Renovating or new build? Tile removal, Surface preparation and Tile laying. Tilers 4 You offer a premium tiling service, laying floors and cladding walls with ceramic tiles, porcelain, natural stone and glass mosaics
Many people want to remove tiles in their home or premises at some point in time. One of the most effective upgrades that you can perform is to renovate the floor and for that, you have to remove the existing tiles. There are 3 steps to replacing tiles – 1) Tile Removal or Tile Stripping, 2) cleaning the stripped floor and preparing surfaces for new tiles and 3) Tile laying. Depending on the size of the space to be tiled, we will often call in a company which specialises just in removal of tiles and clearing the surface.

Tile Removal
Either machine or non machine tile removal methods are applied. Utilising the latest tile removal equipment, such as Ride on tile uplifting remote control ​machines, Diamond Machines and Jackhammers. If the space is inaccessible to floor machine equipment, there is an option to use a stripping solution.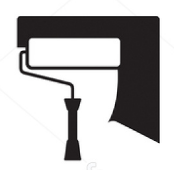 Surface Preparation
Once the tiles, old adhesive and bonding agents are removed, we inspect the condition of the surface. If your floor isn't completely flat, tiles will not adhere properly or will crack. If this is the case, you may need to have the floor levelled before any further work commences.

Tile Laying
This is where it gets exciting! After the clean and preparation is completed, we are ready for new tiles to be laid. Two of our main goals for every job we complete are to ensure our work exceeds industry standards and clients expectations.
We offer professional services in:
– Architectural builds
– Commercial showrooms
– Hotels
– Restaurants
– Shop fit outs
– Bathroom renovations
– Swimming Pools and surrounds
– Outdoor entertaining spaces